Welcome to our sculpture atelier website.

We are engaged in sculpturing and also everything what is conected with it.
We design and make in any materials utilitarian, as well as pure artistic sculptures.
We offer monuments, garden and chamber sculptures, statuettes, medals, commemorative plaque, three-dimensional letters made of bronze, brass and other technique on request.
We usually propose comprehensive service – design, all implementation stages, transport and installation.
Also we are engaged in artistic bronze and brass casting.

We accomplish our artistic aspiration in free time and show the results on individual and collective exhibitions, as well in our web galleries.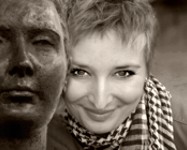 Maria Marek-Prus
She graduated from Departament of Art at Maria Curie-Skłodowska University in Lublin in 2004. She is a member of Association of Polish Artists and Designers. Six one-man shows of sculpture and participation in several collective exhibitions (among the others: 8th and 11th Autumn Art Salon BWA in Ostrowiec Świętokrzyski - Poland, 2006 and 2012, "Autograph 2008" Lublin - Poland).

Prizes:
2005 - 1st award in the contest for Roman Dmowski´s monument design - Warsaw - Poland
2011 - 1st prize in the contest for a model of the Franciscain Monastry in Inowrocław - Poland
2012 - an award in the contest for the monument of Bataliony Chłopskie - Warsaw - Poland

Realizations:
1997 - "Contrabass" outdoor sculpture in castle park in Sucha Beskidzka - Poland (wood, height 2 m),
2004 - "The Dancer II" sculpture in UMCS Departament of Art outdoor gallery, Lublin - Poland (concrete, height 3 m),
2004 - "The Dancer IV" sculpture in UMCS Departament of Art outdoor gallery, Lublin - Poland (concrete, height 3 m),
2006 - Crucifix in the Library of Catholic University of Lublin (synthetic resin, height 54 cm),
2006 - The Monument of Roman Dmowski in Warsaw - Poland (bronze, height 5 m),
2007 - The Emblem of Catholic University of Lublin (brass sheet, height 3,1 m),
2008 - The Copper Hen (copper sheet, height 3 m),
2008 - A Model of the St Michael´s Parish Church in Lublin - Poland (bronze, height 1,6 m),
2008 - 22 base-reliefs showing most attractive places in Inowrocław - Poland (bronze, 50x50 cm),
2011/2012 - a model of the Franciscain Monastry in Inowrocław - Poland (bronze, 80x160x200 cm),
2012 - base-relief - encasement of the St John Paul II´s reliquary in the Catholic University of Lublin academic church (bronze, 120x145 cm),
2012 - an effigy of the Black Madonna of Częstochowa - base-relief in the St Wojciech´s church, Lublin - Poland (bronze, height 4 m),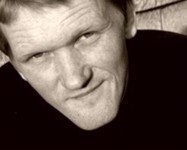 Piotr Prus
He graduated from Departament of Art at Maria Curie-Skłodowska University in Lublin in 2004. He is a member of Association of Polish Artists and Designers. Five one-man shows of sculpture and participation in several collective exhibitions (among the others: 8th and 9th Autumn Art Salon BWA in Ostrowiec Świętokrzyski - Poland, 2006 and 2008).

Prizes:
2005 - 1st award in the contest for Roman Dmowski´s monument design - Warsaw - Poland
2011 - 1st prize in the contest for a model of the Franciscain Monastry in Inowrocław - Poland
2012 - an award in the contest for the monument of Bataliony Chłopskie - Warsaw - Poland

Realizations:
2003 - "The Shape" sculpture in UMCS Departament of Art outdoor gallery (concrete, height 3,2 m),
2006 - The Monument of Roman Dmowski in Warsaw - Poland (bronze, height 5 m),
2007 - The Emblem of Catholic University of Lublin (brass sheet, height 3,1 m),
2008 - The Copper Hen (copper sheet, height 3 m),
2008 - A Model of the St Michael´s Parish Church in Lublin - Poland (bronze, height 1,6 m),
2008 - 22 base-reliefs showing most attractive places in Inowrocław - Poland (bronze, 50x50 cm),
2011/2012 - a model of the Franciscain Monastry in Inowrocław - Poland (bronze, 80x160x200 cm),
2012 - base-relief - encasement of the St John Paul II´s reliquary in the Catholic University of Lublin academic church (bronze, 120x145 cm),
2012 - an effigy of the Black Madonna of Częstochowa - base-relief in the St Wojciech´s church, Lublin - Poland (bronze, height 4 m),